Private Mortgages in Ottawa are boon to the people who are caught in between the scuffle of obtaining a bank loan only because of the excessive formality and regulation. Private mortgage refers to obtaining a mortgage from private lenders or says lenders other than banks and financial institutions. There are a lot of private mortgage lenders available in Ottawa because a lot of people are ready to provide credit with lenient terms. These private mortgages in Ottawa are usually smaller in their tenure, generally for 1 to 3 years. A key feature of private mortgage is that the repayment of not all private mortgage agreements in Ottawa are through EMI, but by repayment of interest periodically and principal repayment is at the end of the tenure.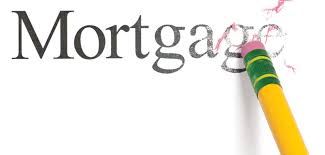 How Does Private Mortgage Work and What Are Your Benefits?
Private mortgages in Ottawa come in a variety of terms and conditions since each private lender may have individual conditions as per his position. Also what matters is your position of credit and amount of loan. Initially, you can approach a good broker in Ottawa, as the private lending market in Ottawa is more diverse and deep than the official means of credit.
The private lender then formulates a loan document in which all the terms and conditions are laid down. Also, the provisions for refinancing at the end of the tenure are laid down, in case you are not able to pay back the full principal at the end of the mortgage tenure.
In the situations when you are up to purchasing a property which a formal lender won't finance or you need quicker financing or when you have a relatively bad credit history as per the requirements of banks, then private mortgage lenders in Ottawa are the most suitable option available to you.
When in case you are in need of a short-term finance for your property which has home equity, a private mortgage is a right option for you. Also when you are not in a position to pay back high amounting EMIs for a reasonably long period and can only afford to pay the interest, private mortgage comes to your rescue.
https://platinummortgagesottawa.com/wp-content/uploads/2021/01/platinum-MA-logo-03A.png
0
0
platinummor
https://platinummortgagesottawa.com/wp-content/uploads/2021/01/platinum-MA-logo-03A.png
platinummor
2017-09-28 00:08:31
2022-02-15 19:22:20
How Private Mortgages Are Useful To the People of Ottawa?